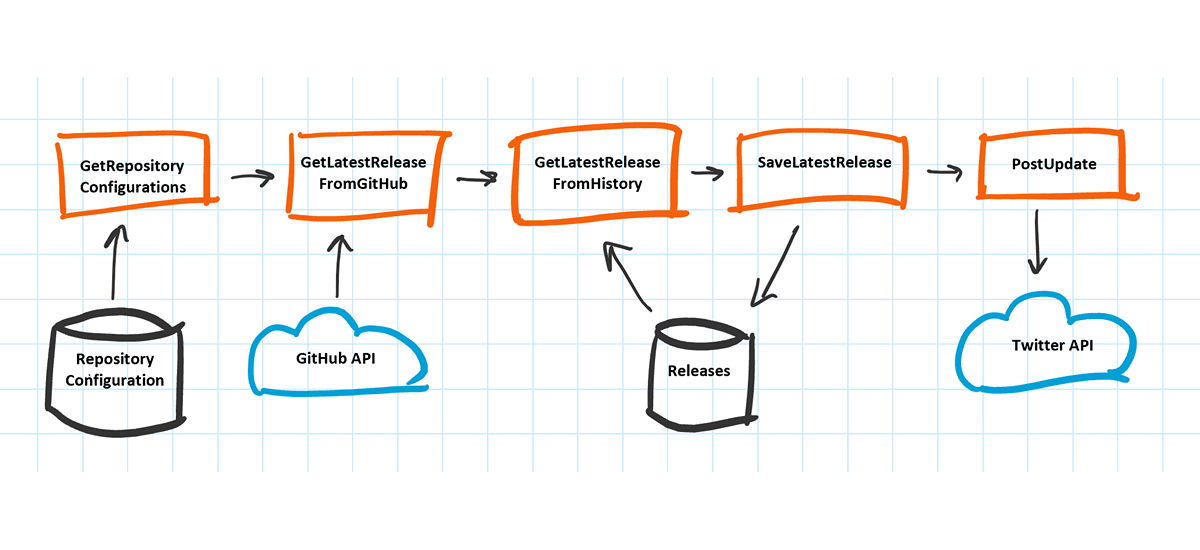 Some quick facts about the Twitterbot
In my previous post, I wrote about why and how I created the Azure Functions Updates Twitterbot. This bot has been posting updates about Azure Functions related GitHub repositories (and Azure Service announcements) since February 2019, so that's well over 6 months. It monitors 24 repositories, including itself, and the Azure Service Updates RSS feed, filtered for Azure Functions related updates. The full list of sources is listed on GitHub. The function app that runs the bot has captured 128 GitHub releases, 8 Azure Service Update posts and posted 154 messages to Twitter (the introductory tweets were posted manually).
In this post, I want to highlight some of the actions I took and the insights I've got after I put the Twitterbot live. I'm going to cover: failure & resiliency, monitoring & alerts, performance, and costs.
Read full article